Claiming a Listing
Unclaimed business listings are at risk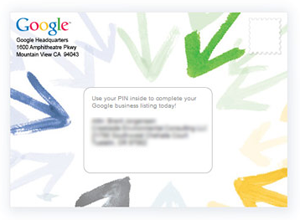 Reason #1
Just as you keep careful tabs on the content you have published on your website about your business, you need to be in control of what content Google is publishing about your business. You may discover that Google has errors or blank spots in their data about you. The way for you to correct this is to let Google know you own the business, which I'll describe how to do, so that you can officially edit the content of your business listing. Claiming your listing gives you improved control over how you are being represented by Google.
Reason #2
Just like the rest of the web, Google's local index is plagued with spammers and crooks. Unclaimed business listings are at risk. Malicious third parties can step in and alter your content if you have unclaimed listings. This has been an acute problem in Google Maps and your best defense is to lock down your listing by claiming it.
Let us develop your next internet project
Getting started is easy!

You can contact us by phone at 561-281-8330 or by email at info@klicktwice.com.