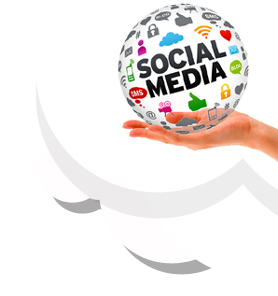 Social Media Marketing
Social media is a key component in the world of online marketing. Everyone is either blogging or on Facebook, Twitter and countless other social media sites these days and so should you!
We build media campaigns for companies and businesses focused on ROI. The value of social media lies in its ability to create a community around your business, establish leads and create digital conversations with your current customers as well as potential new clients. Whether you prefer to blog on a daily or weekly basis to showcase your company, product or service or prefer utilizing sites like Twitter to correspond quickly and easily with customers, engaging in the social media world is a vital marketing technique.
Building first-class websites: ...We were very impressed with Klick Twice's technical skills, combined with their ability to listen and understand our vision into a first-class destination website. They were professional and attentive throughout the design process, and the end result was a website that is attractive, easy to navigate and highly functional. Since the website launched in April 2005, visits to the site have increased by over 17%. Feedback from our members has also been great!

Dawn Close
Klick Twice Technologies is unique in that our online campaigns transcend the web and enter the offline world to generate leads and sales for our clients. We understand that not everyone is familiar with social media sites and how to use them to their full advantage. We take the time to work individually with our clients, teaching them the ins and outs of sites like Facebook, Twitter and Youtube. We value integrity, honesty and transparency. Take a look at our blog to learn more about us and how we operate. We vow to work as hard as possible for our clients and ensure the top quality results.
Getting started is easy!

You can contact us by phone at 561-281-8330 or by email at info@klicktwice.com.