Website Designers West Palm Beach
Klick Twice Technologies is a web site design company in West palm Beach, Florida. We create custom web sites that help businesses and individuals enhance their communication with the world. Our web site design company and custom web site designs reflect quality, affordability, and excellence. It's important that your web site design company meets or exceeds your expectations.
KTT, we want to be your "business partner." Our strategy is to help your business grow by developing, designing and marketing a custom website that will establish your company as a standout among the thousands of other businesses competing for your market.
As the Internet has evolved over the years so have we, expanding to provide more than custom website design, but also incorporating website hosting, Internet marketing solutions and domain name registration. Klick Twice Technologies will provide you with the tools, tips and resources to better meet the ever-evolving Internet marketing industry. Our promise to our clients is to continue to provide the successful internet solutions we are known for and to stay current with newest trends in technology in order to meet the demands of the ever-changing and ever-evolving Internet.
Lets Get Started!
We offer a fully integrated web development and Internet marketing solution that combines search engine optimization, PPC search campaigns, online display advertising and other channels. Contact us today for more information.
Why us?
Why choose Klick Twice Technologies? We are a financially strong company with an outstanding record of growth. Everyone working on your project is a specialist in his or her field and our experts are all innovative, efficient and affordable, thus saving you time and money. The quality of our service is of the utmost importance to us and we work one-on-one with the client throughout the development process as well as after the project has gone live.
Our Skills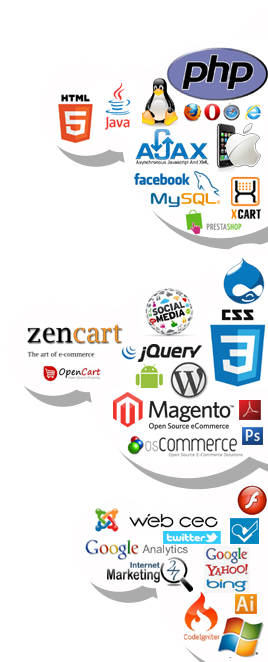 Web Design/Development *
WORDPRESS*
SEO *
jQuery *
PHP *
MySQL *
Ecommerce
SEM *
Socail Media *
Let us develop your next internet project
Getting started is easy!

You can contact us by phone at 561-281-8330 or by email at info@klicktwice.com.