Video SEO
Before you think about how to get a video ranking, you need to understand why this is so important. Videos can show up in many different places. The most popular video sharing sites are YouTube.com, Vimeo.com and Dailymotion.com. YouTube is the second most used search engine on the internet. YouTube gets over one billion searches per day. Think about that. The last time anyone checked YouTube was second only to google.com and it gets more searches per day than Bing, Twitter or Facebook.
That's a lot of traffic. Getting a decent ranking on YouTube alone is worth it. But don't forget other video hosting services. Most of the time if you're putting video up on your site you upload it to a video hosting service like YouTube and then embed it in your site. If for example you embed a video from your own hosting account and bypass the video sharing services like YouTube, you can NOT get ranked in YouTube search results. Videos from any of these hosting services can also appear in conventional search results on search engines like Google and Bing.
Google includes non YouTube videos in its search rankings and Bing includes videos from non Microsoft properties as well. Theses rankings called blended or universal search results are 40 to 50 times easier to get than a conventional text placement.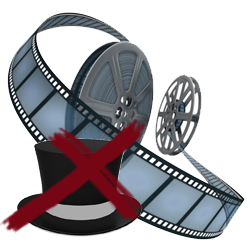 Videos are a great opportunity to grab real estate in the search results without going up against strong non-video pages. Video SEO isn't as simple as just uploading a video to YouTube and hoping for the best. Video SEO is about optimizing a set of signals that tell search engines whether that video is sufficiently relevant and important to warrant a spot in the conventional search rankings.
What exactly are those signals? The search engines aren't telling and video SEO isn't a sure thing marketing tactic. Video SEO means making sure a video is easily classified and easily categorized by search engines. It's also about providing an accurate picture of the video's significance to the audience. The result is an easier path to strong relevant search engine traffic and an additional driver for business growth. Think about the part Video can play in your overall online marketing strategy.
Getting started is easy!

You can contact us by phone at 561-281-8330 or by email at info@klicktwice.com.