Mobile Marketing
What is Mobile Marketing?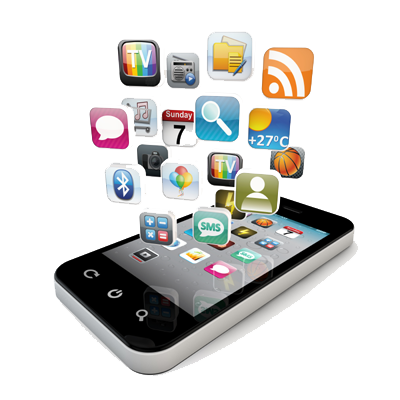 To understand mobile, it's important to recognize that mobile. Today's mobile devices can do a lot. The typical phone today has 11 channels and six enablers that can be used to enhance the customer experience within these channels.
The channels include messaging, SMS, MMS, USSD and email; Alerts, Bluetooth and push; Audio, calls and streaming audio; Browsing the web, native, responsive and progressive, and content.
Each one of these channels can be enhanced by one of six enabling experiences including advertising, data, sensors, cloud computing services, location, commerce, and contactless triggers. You can text message. You can include QR codes on packaging or in in-store signage. You can create audio triggers where your phone could be actually listening to TV and radio and create unique experiences with the consumer when they hear something that it's listening to.
You can add a whole range of different types of advertising. You can do display advertising, native advertising, rich media advertising. You can interact with outdoor media like billboards.
Samsung did some really unique experiences with near-field communications. They put NFC-enabled posters at bus stops and when people waved their Samsung phone across the poster they got free content such as music delivered right to their phone. Another great experience is augmented reality. If you haven't tried it you should. Go and get yourself an IKEA catalog.
How familiar are you with all these examples? How many of the above mobile interactions have you personally done? Does your phone even support them? There are so many more possibilities out there in the world. This is what has everyone so excited about mobile. It's important to understand that the capabilities of mobile are unevenly distributed. While we get excited with all of the capabilities that doesn't mean that everybody has a phone that supports it or even knows how to use their phone to be able to interact with the type of programs.
Out of the 5 billion devices in the market today (2014), worldwide only 1.75 billion, or 35% of them are Smartphone and 350 million are tablets. The rest of the mobile phones in the marketplace are feature phones. That is they're devices that support calls, SMS, and very simple internet and no applications. In the U.S. 90% of adults have a phone, and 65% have a Smartphone. The rest carry a feature phone. Also keep in mind those that do have Smartphone's don't necessarily use or even know how to use all of the capabilities.
Let us develop your next internet project
Getting started is easy!

You can contact us by phone at 561-281-8330 or by email at info@klicktwice.com.