Google Alerts
What are Google Alerts?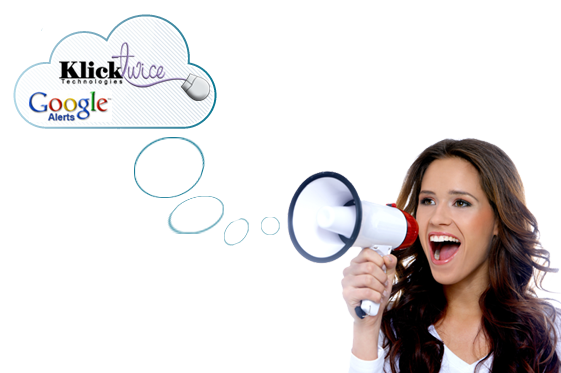 Google Alerts are emails sent to you when Google finds new results based on search criteria you supply. It can be a web page, newspaper articles or a blog that match your search term. You can use Google Alerts to monitor anything on the Web.
Visit Google Alerts to create an Alert.
In the "Create an alert about ..." box, enter in the key words or phrase you want to track. The page will open up a dialogue under the search phrase.
Click "Show options" to customize the devlivery of information. You can select how often, sources, language, region, how many, and your email address. Click "Create Alert".
You can also create an alert by clicking the + next to any of the suggested topics that you see on the Google Alerts page. Once your alert is set up, you will start getting emails based on your alert setting.
Let us develop your next internet project
Getting started is easy!

You can contact us by phone at 561-281-8330 or by email at info@klicktwice.com.