Pinterest For Business
How to make great Pins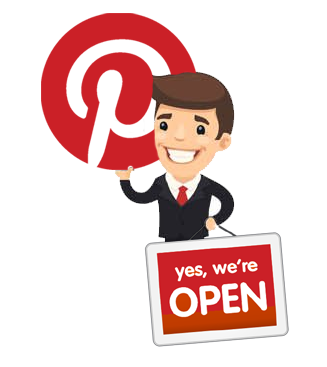 Pinterest is THE visual bookmarking tool
Thoughtful and detailed descriptions will inspire people to read on
Every Pin should have a description that gives context. The best descriptions make Pins more inspirational and also provide extra information so people can figure out if something's right for them. They should mention the most compelling aspects of the Pin and inspire people to do something. They also use correct capitalization and punctuation.
Images should not contain promotional information ("10% off" or "Two for $9.99!"), calls to action ("Call now!") or references to Pinterest functionality ("Click here to pin!").
Don not include hashtags in either the image or description.
While only about 75-100 characters of your description will appear in grid view, you can include up to 500 and they'll all appear when people click to see the Pin close-up. Generally speaking, more characters mean more helpful details and more opportunities to show up in search results links.
USE:
Offer instructions and how-tos
Use lists to help curate
Add simple, clear text overlay
Keep branding and logos tasteful
Use colors and settings that convey your brand
Use high-quality images
Use vertical images
Pay attention to composition
Link to places that help people
Make them Rich Pins when possible
Avoid time-sensitive information
........... Download the guide here
Let us develop your next internet project
Getting started is easy!

You can contact us by phone at 561-281-8330 or by email at info@klicktwice.com.