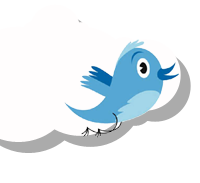 Twitter headers | Twitter bootstrap
One of the most effective ways to market a product today is via social media. Our Twitter Adder service allows potential customers or clients near and far to learn more about your business, product or service. We seek out those who may be interested in your company and via tweets, build your Twitter follower base by asking them to follow you. It's as simple as that. Not sure how to design a Twitter page? Let our expert team create an affordable, high-quality custom Twitter background that suits your specific needs. We simply send you a questionnaire asking you describe your product, intended audience and any preferences you have as to color, photos, style, etc. From there one of our experienced design experts will begin working on your project immediately. Within three business days (or less), you will have the first version of your custom Twitter background.
From there, we will work with you individually, making any changes and alterations until the page is exactly what you want. We settle for nothing less than complete satisfaction.
Working with Klick Twice has been a great experience for me - and continues to be so. They take care of all our web design and development needs, so that I don't need to worry about anything. I really value companies that take the time out to help their customers - especially when reliant on their support.

Art Brownstein, Managing Director, the National Network of Organ Donors
Professional websites involve more than choosing attractive color schemes and eye-catching graphics. Florida Web Design knows that effective websites involve creating a webpage that will both grab the attention of an intended audience and help market a product. We provide afforda-ble website design for companies, businesses and individuals. Our professional team under-stands that there are multiple elements at play when it comes to creating the perfect website for each individual and we work collaboratively with each client, providing them with a new state-of-the-art website or helping redesign their current page.
Getting started is easy!

You can contact us by phone at 561-281-8330 or by email at info@klicktwice.com.