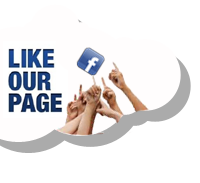 Facebook for business | Facebook fan pages
Business owners know that marketing strategies change over time. Florida Web Design is a full-service, Web Design and Internet Marketing company that successfully transforms ever-evolving business strategies into tailored internet solutions.
With over 20 years of experience, Florida Web Design can help create, design and implement a number of online marketing tools for businesses.
Facebook has changed the way many people do business. When utilized to its fullest extent, the social media website can help promote your company or product by both driving additional traffic to your website and providing direct communication between you and existing or potential clients.
Great company and exceptional work. Jessica CV2012, Inc.
Facebook Fan page design | How to Create a Facebook Fan Page
Creating a Facebook Fan page is simple and is one of the best methods for attracting potential clients to your company's blog or website. Once you have a personal Facebook page, simply log in and go to: "Create a Facebook Fan Page." Select the category that best fits you (i.e. Local business, product, public figure, etc.) and choose a name for the Fan Page. A Name can be as straightforward as the name of your company, but it can also include keywords that you may want to rank in search engines. When, you've decided upon a name, hit the "Get Started" tab to finalize the Fan Page.
Once the page is created and named, you can add the content you'd like to share. You can add basic information about your business or product directly from your website, but if you're looking for a more intricate design, we can help create a custom design unique to your product.
Getting started is easy!

You can contact us by phone at 561-281-8330 or by email at info@klicktwice.com.