Google Analytics Mobile Certified
Mobile App Analytics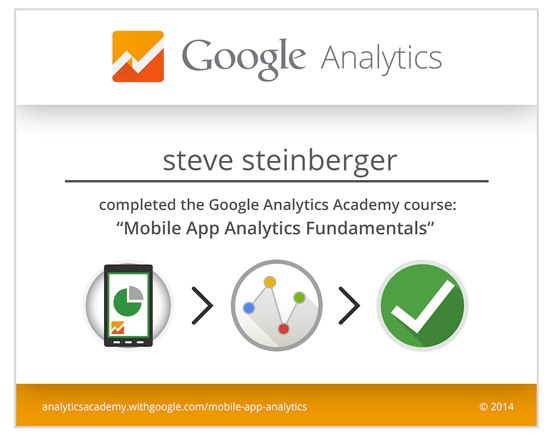 Goals in Google Mobile App Analytics
Goals in Google Analytics help define and measure target objectives you want users to complete. You can set up Goals to track any macro- or micro-conversion like when users reach certain game levels or how long users spend on a particular screen. When a user completes a Goal, a conversion is logged in Google Analytics. These can be assigned monetary values so you can understand how much conversions are worth to your overall business.
Once you've built a mobile app, you'll want to acquire new users, engage them regularly, and generate revenue. But how do you do that? Let us show you the possibilities and measurement plans on how Google Analytics data can help you make your app more discoverable and profitable.
Let us develop your next internet project
Getting started is easy!

You can contact us by phone at 561-281-8330 or by email at info@klicktwice.com.